Online Tournaments
Here's the return of Ludo-Outaouais online tournaments, with an exciting finale! Get a chance to play with the author of the game and win a prize.
What is it?
You play the qualifications on a website, about 5 games simultaneously against the other participants of the tournament. Those who will get the most qualification wins will make the final table during the Ludo-Outaouais convention from November 24th to 26th, 2017.
5 games simultaneously, that's crazy!
The games are anachronistic, that is, a player plays his turn when it suits him during the day. Usually, it only takes a few minutes to play the moves from all games. He will play his next move on his next visit. A game is usually played in 4 to 6 weeks, depending on the attendance of the players.
And what are the tournament games?
There are three tournaments, all of the games are from our guest of honor, Michael Schacht:
China which starts on May 1st (you have until April 29th to register)
Hansa which starts on June 12 (you have until June 10 to register)
Zooloretto which starts Septembre 4 (you have until September 2 to sign up)
Can anyone register?
Yes as long as you agree to play once a day and you have a vague hope of coming to the final at Ludo-Outaouais from November 24th to 26th, 2017 with Michael Schacht.
What do I need to do to participate?
1) register on the website http://boardgames-online.net
2) fill in the registration form below
3) we will contact you when you need to sign up for your online games.
Good luck to everyone!
Signups
China
Deadline for registration: May 14
Start of tournament: May 16
Number of participants : 1
Hansa
Deadline for registration: June 10
Start of tournament: June 12
Number of participants : 0
Zooloretto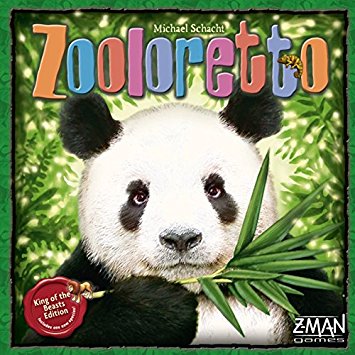 Deadline for registration: September 2
Start of tournament: September 4
Number of participants : 0